To create an account, please make sure you are visiting our website correctly: https://gate.io/

Then click New user signup on the home page to sign up.

Please note, only the Sign up form on the right side of the page need to fill to create an account. Please leave your login side empty.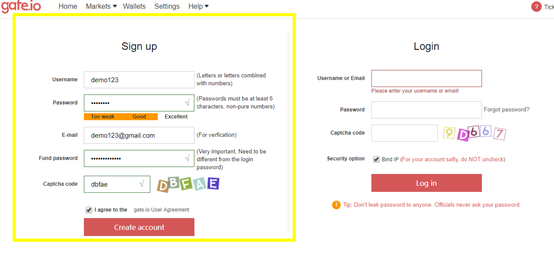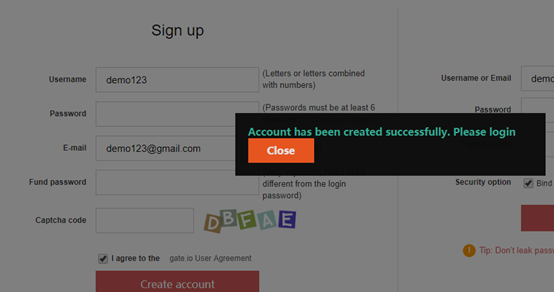 When the account is successfully created, you may log in on the login side of the page to log in your account. Please leave the signup form empty when you log in.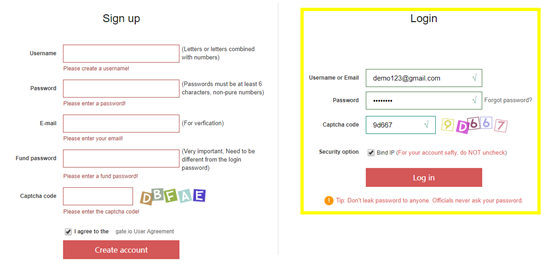 Then click Settings tab to enable Two Factor authentication to further protect your account.

To enable the two factor authentication, you have to download an authentication
app to your mobile phone or desktop device first.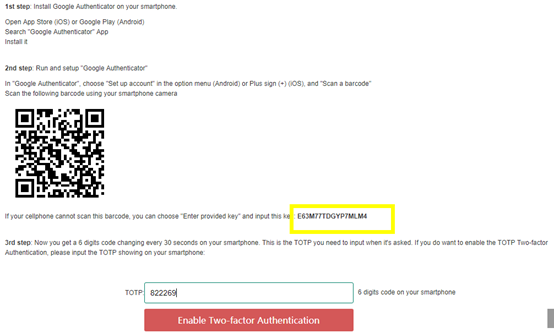 Then you may create an account with the KEY distributed to you on the authentication app.
Enter the code generated by the app on the TOTP blank to enable Two factor authentication for your gate.io account.
If you want to reset your device, you may disable the two factor authentication first. To disable it, please click Settings> Two Factor Authentication to disable it with the valid TOTP.
With the valid TOTP, you may disable it yourself and then enable it again with the new authentication app later. If your device is broken and you can not get valid TOTP, please submit a ticket to contact our Support for help.
Next time you log in your account, a screen of User login-2nd Step displays after entering your email and password correctly. Then you may enter your TOTP code to login.
You may choose to cancel it. If it is cancelled, you do not have to enter TOTP for login every time with the IP unchanged. However, your Two Factor Authentication is still enabled for your account.