How to swap Qtum as an ERC20 token to Qtum on mainnet?
To swap it, what you need to do is just send your QTUM as an ERC20 token to your QTUM_ETH deposit address on gate.io. When this transaction is credited to your gate.io account balance, it is swapped to qtum for mainnet automatically and you can trade it or withdraw it as QTUM on mainnet.
How to get deposit address for your QTUM as an ERC20?
Access your gate.io account on webpage first. https://gate.io/
Then click Wallet. https://gate.io/myaccount

You may enter QTUM on the searching box to find the QTUM related entries.

Click Deposit button at the end of QTUM-ETH entry to access deposit address.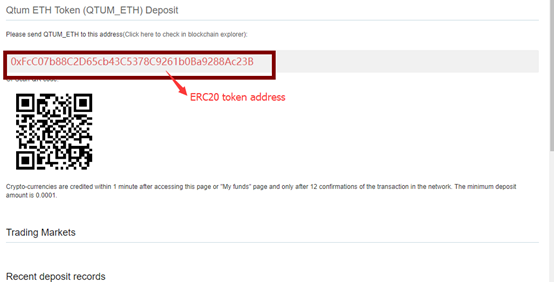 Then you may see the deposit address for ERC20 tokens.
Qtum Withdrawal
All Qtum withdrawal transaction on gate.io are QTUM on mainnet. Your can not withdraw it to ERC20 token address.