1. Go to Gate.io home page. Hove on Margin Trading tab and select Margin Lending from the drop list.

2. Hover on Margin Lending and you can further select the coin you want to lend. Click the coin icon you want to lead to access to Lending page.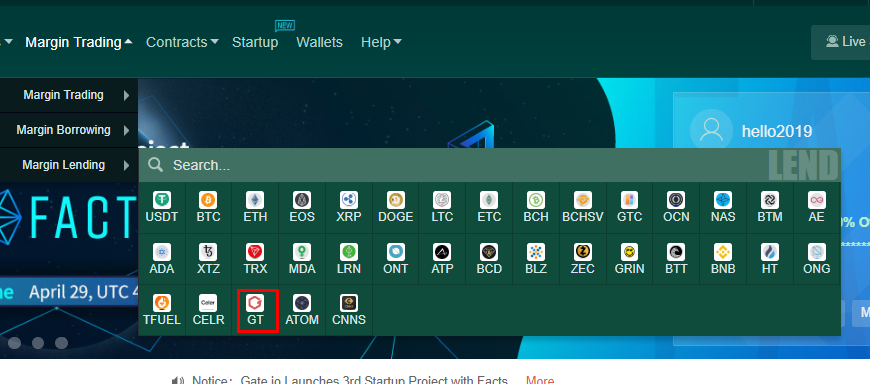 3. Enter the amount you want to lend and set the interest rate. The minimum loan varies for each coin. For GT, it is 200 GT.
4. Click OK to submit your loan offer.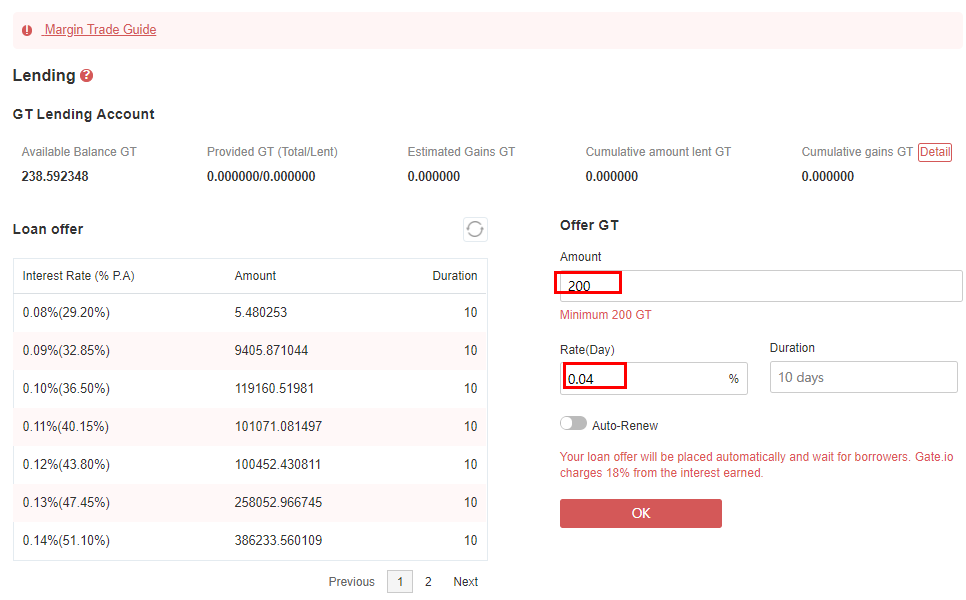 5. A screen will display asking for fund password. Fund password is a different password from your login password.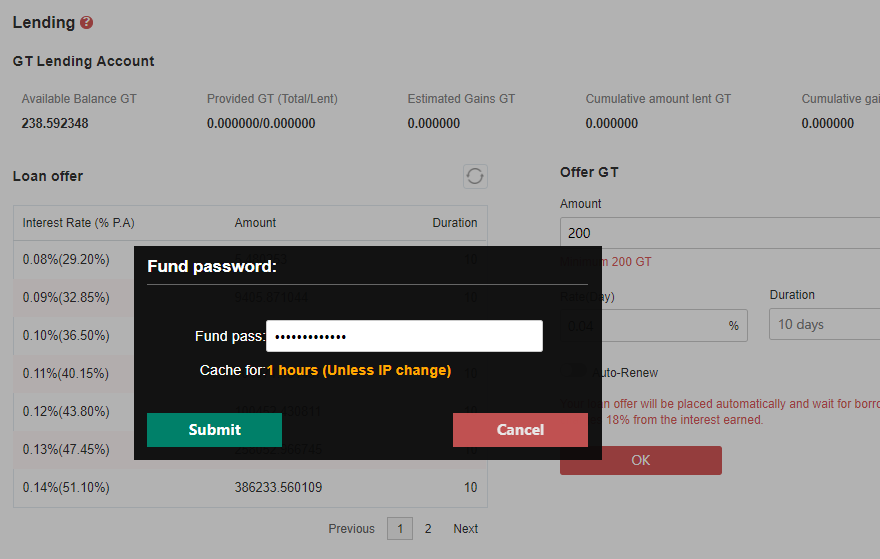 6.Enter your fund password and click Submit button and you will see a successful message at the left bottom of the page.

7.If your order is not borrowed by others yet, it will display under In Offer tab. You can cancel the order here any time you want.

8. If the loan is borrowed, it will display under Collecting tab. Your order begin to generate interest. You can not cancel the order here.


9. Order under Closed order are orders that are expired, canceled or repaid by borrowers.