Go to Wallets on the homepage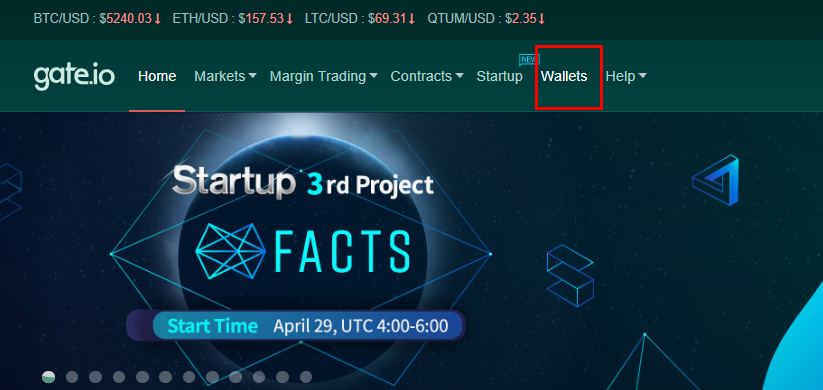 Search for ATOM on the exchange account and go to ATOM withdrawal page.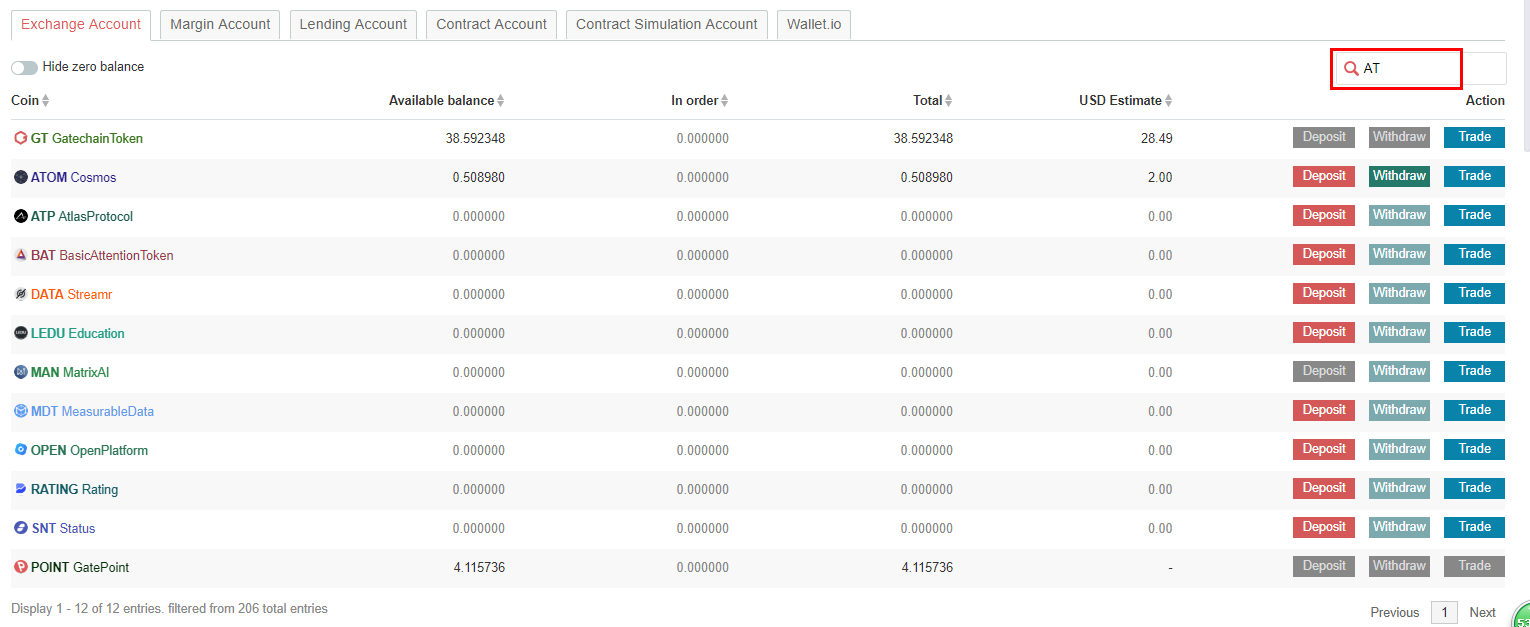 Fill the withdrawal form and submit your withdrawal request.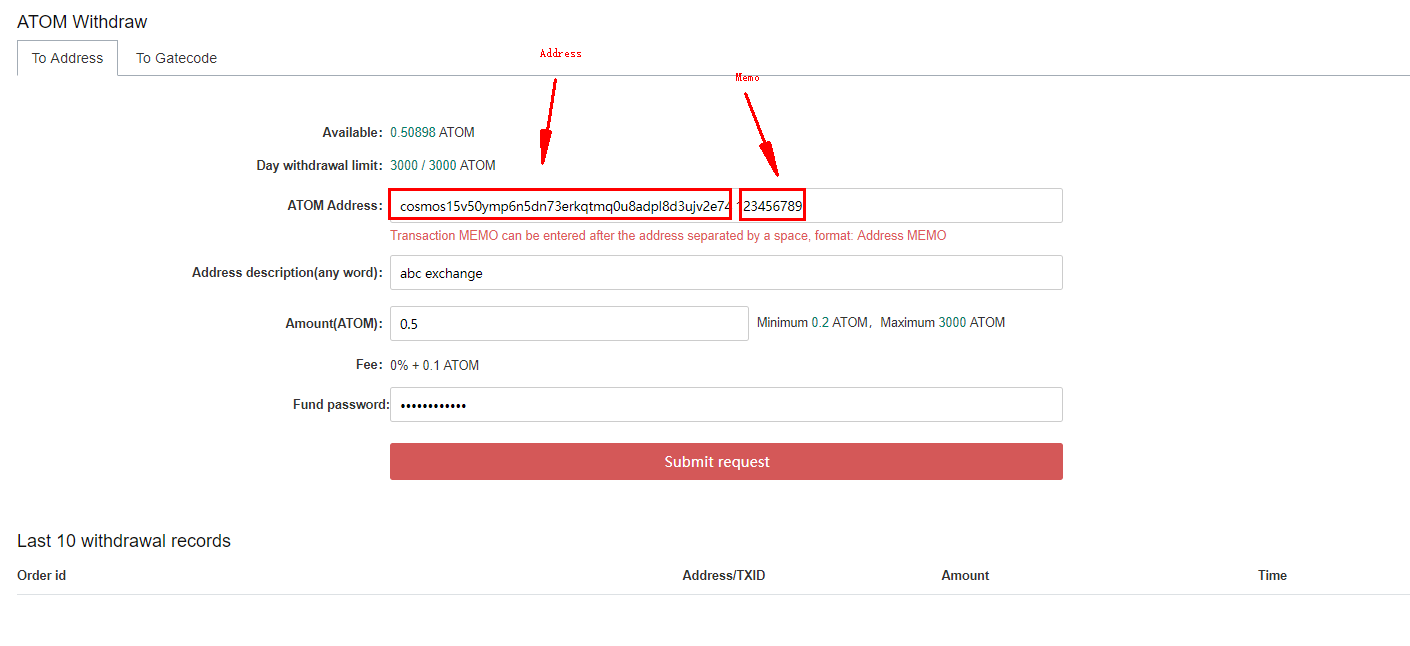 Please note, if you need to add a memo, add it on the ATOM Address field, separated with a space
Format: Address memo
Example:
If your recipient address is cosmos15v50ymp6n5dn73erkqtmq0u8adpl8d3ujv2e74,Memo is 123456789
You may fill the Address field as follows
cosmos15v50ymp6n5dn73erkqtmq0u8adpl8d3ujv2e74 123456789
To withdraw, you must
1.Have enabled 2FA with Google Authentication or SMS.
2. Have identity verified.