Go to Gate.io website https://www.gate.io

On the homepage, click Startup tab to access to Startup page.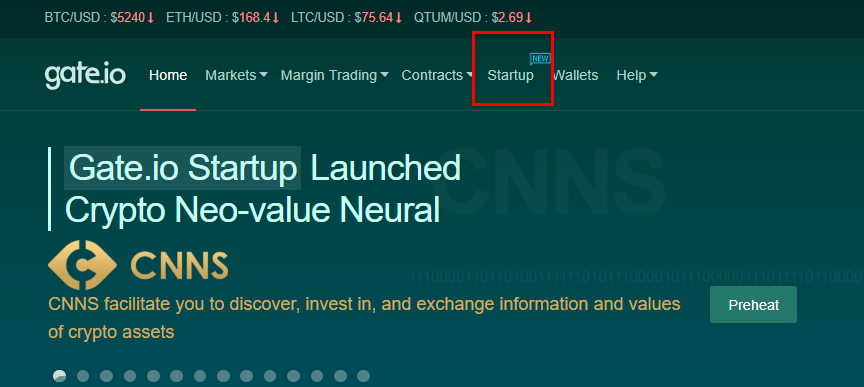 Click on a project image and you can revive the project information and requirement to participants.( see demo images below)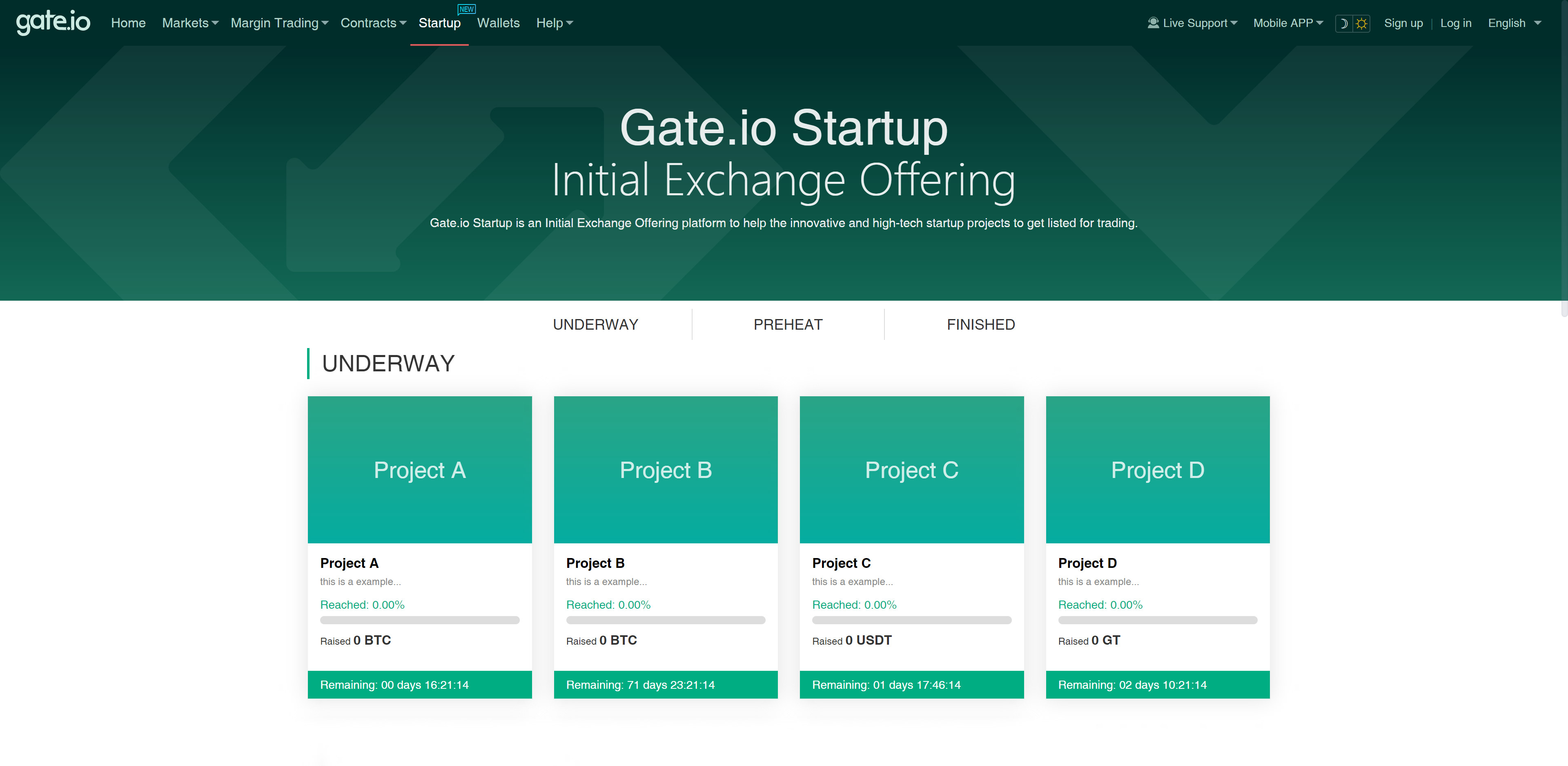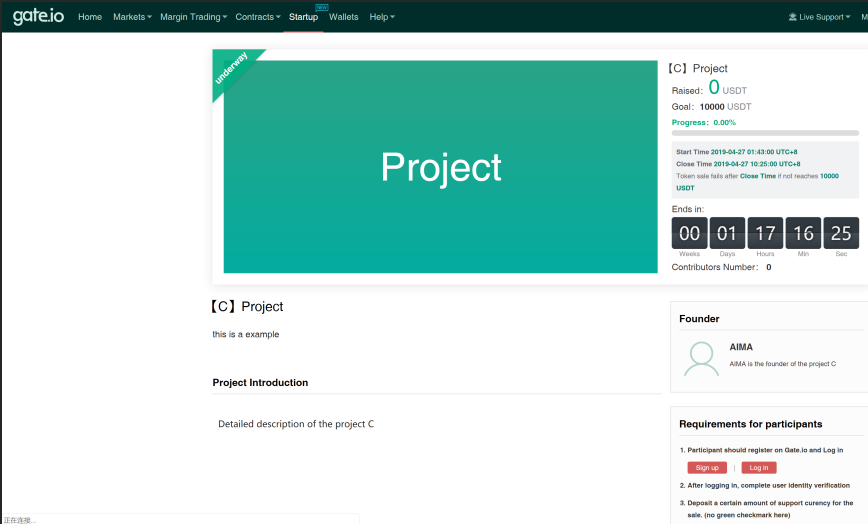 4.On the right side of the page, you can check How to Participate in token sales.
You should
Complete Identity Verification (KYC1 ) for your Gate.io account
make sure you have supported payment currency (currencies ) in your exchange account.
Read and enter into Token Purchase Agreement.
Place order when the token sale starts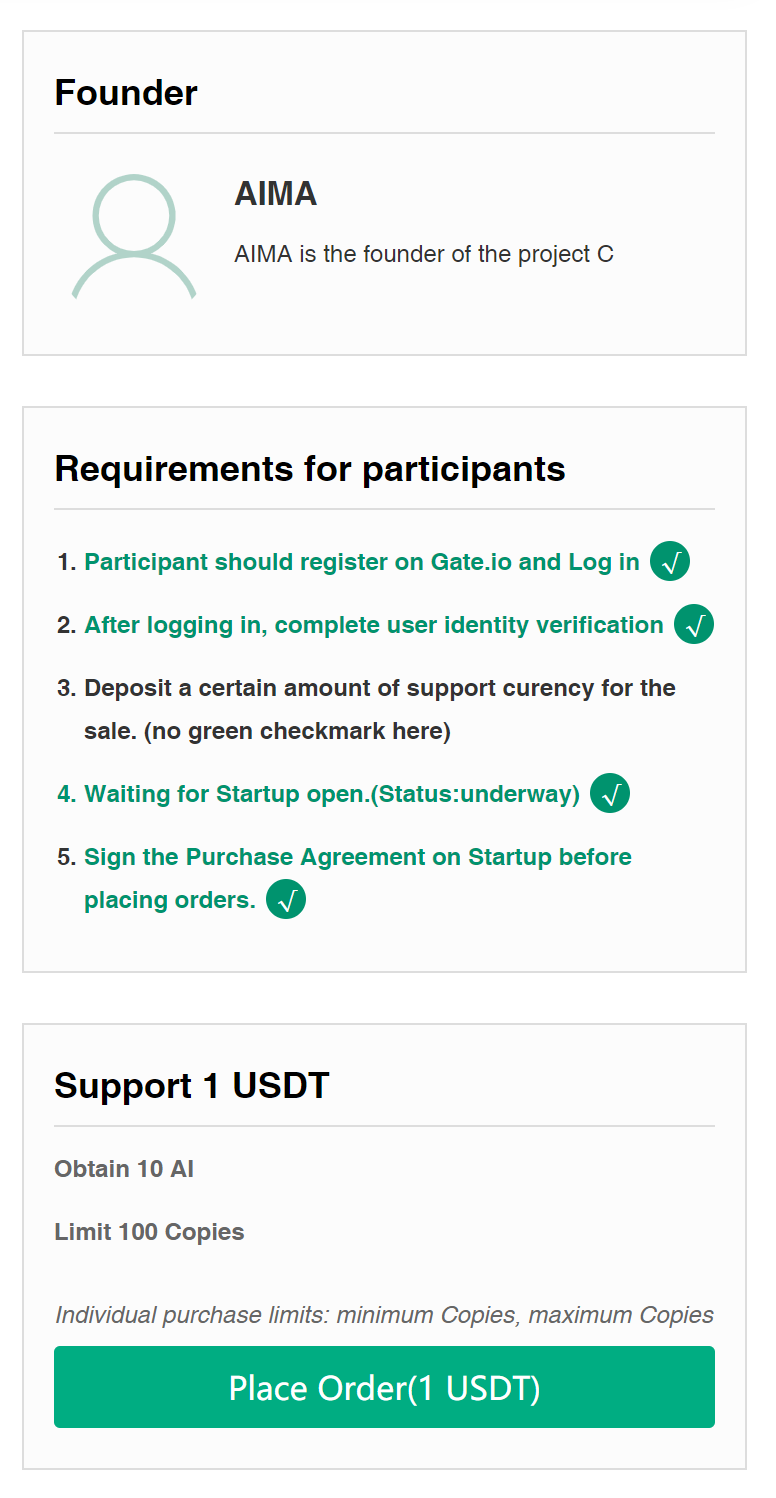 Please note, it is normal if you do not see any green checkmark on the third entry. Just make sure you have balance to place order.
Click "Place Order "button to place your order.
The Place Order button only display when token sale begins. Before that, it is a "Preheat" button in grey.
6 . You can choose the payment method and fill how many copies you want to order.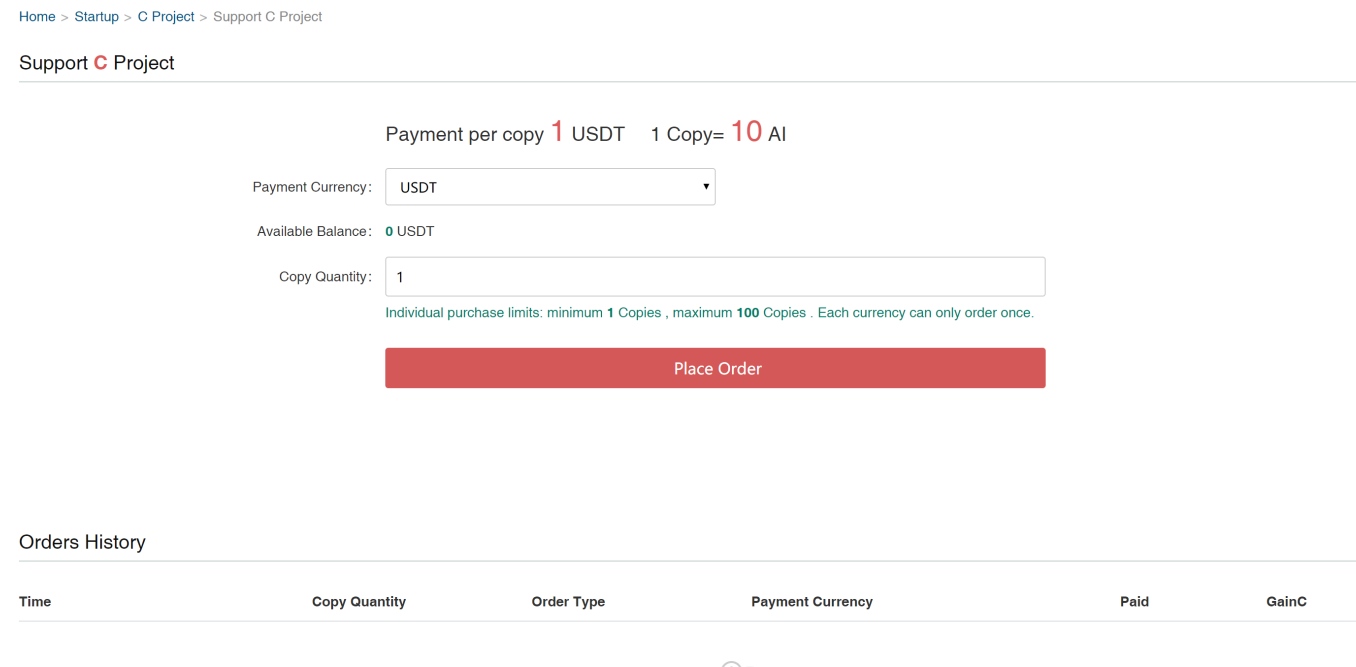 In this demo, 1 copy= 10 AI. Payment currency is USDT. 1 USDT per copy.
If you want buy 1 copy, set the quantity as 1.
The copy quantity must be an integer.
7. Click Place order button. An order confirmation screen will pop up.Double check before you confirm.
8 After successful ordered, you will see an Order Queued message. An order record will display under Orders History.
Please note:
On the token sale date:
From 4-6 AM UTC, all eligible participants can place orders and all orders are treated equally. No time priorities for earlier orders.
From 6-8 AM UTC, we will count all valid orders and calculate a Purchase Factor.
You get a portion of your order according to the calculated Purchase Factor. And only at this moment, the payment for that portion from your balance is deducted.
You should keep the compete order payment until 8 AM UTC.Sell a portion of the payment or use it for other purpose will make this order invalid.
maximum and minimum limits per individual person apply when you place order.